The wolves' territory
Our company is based in the center of Germany near Frankfurt. This gives us an excellent logistical advantage for doint international business with you. For you as international customer we offer personalised delivery and pricing solutions.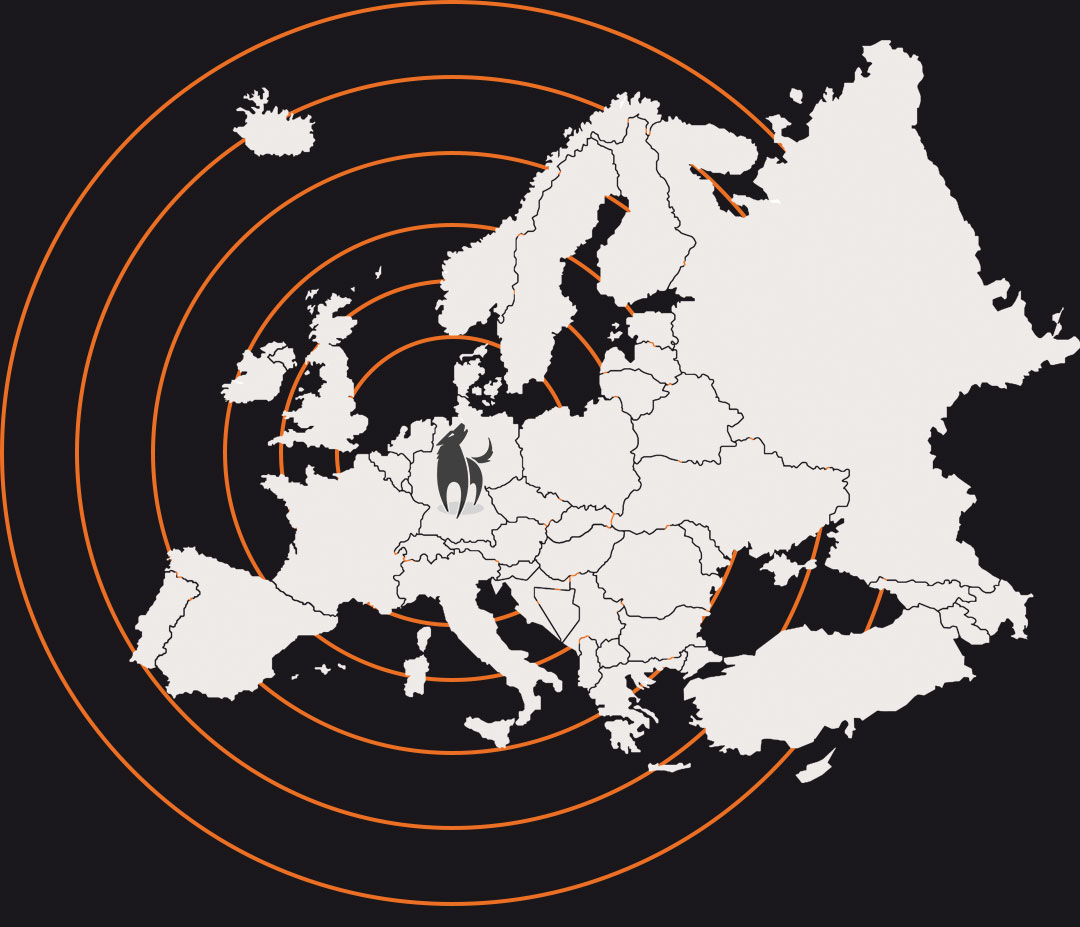 International

Delivery of small orders with parcel service within 48 hours.

Delivery of larger orders with full truck loadings or forwarding companies.

Cheap delivery even for small amounts. Ask us for more information.